BACHELOR OF FILM
AED

2,000.00 –

AED

10,350.00
AED 2,000.00 – AED 10,350.00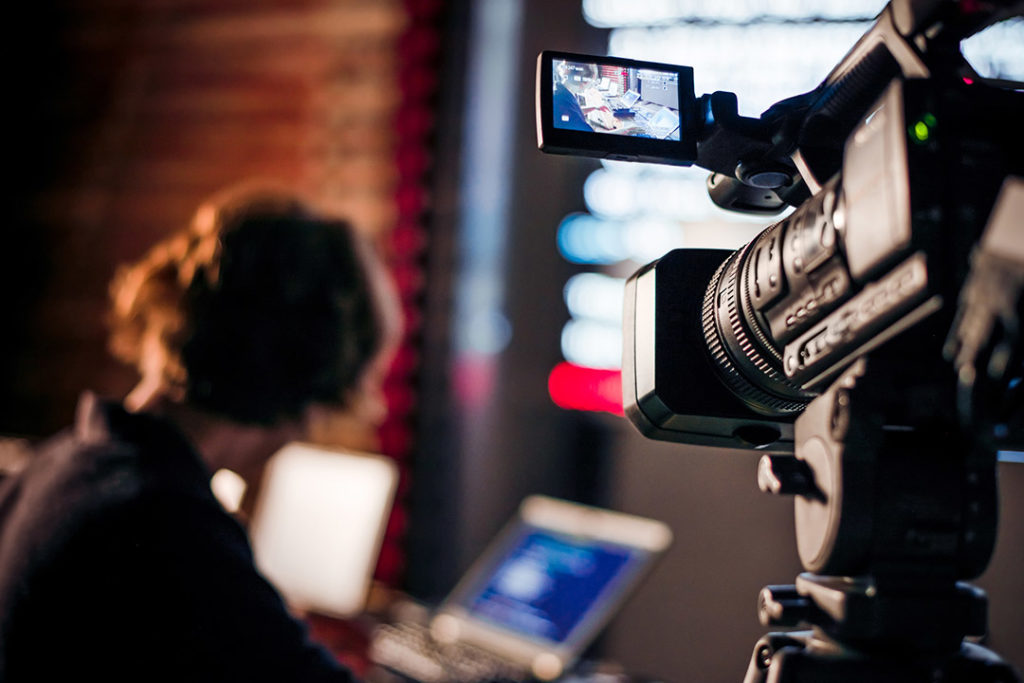 The SAE Bachelor of Film is a hands-on filmmaking course covering tactile hard skill elements of filmmaking in the modern era. New forms of film distribution have changed the film-viewing environment but the foundation skills needed to create films are still core to the future of film production.
Soft skills are invaluable attributes for students and are taught through the organising of film productions at the student level. Communication, scheduling, and organisational skills are the core of the Studio Units delivered in Stage II alongside the foundational skills learnt. Creation of high quality short films with high production values lead students through this combined technical and people oriented delivery giving them the springboard to all areas of filmmaking.
You will undertake specialised units designed for students to participate in real-world projects under the guidance of expert SAE staff. With this unique teaching style, you will demonstrate your skills and technical knowledge in a collaborative and creative studio-based learning environment.
---
Your Studies:
Each degree program is broken up into discrete stages, each designed to promote different skills.
Stage I – Foundational Skills Development
In Stage I, you will undertake a number of foundational units which will give you the essential technical skills and knowledge not only relevant to your discipline area, but also give you the skills required to collaborate with other creative media students and professionals in later stages of the program.
Introduction to cinematography and film production
Post-production principles and techniques
Storytelling for contemporary media
Critical thinking for creative media
Screen design
Film studies
Overview of industry
Project management and professional etiquette
Critical and creative thinking
Contemporary industry overview
Stage II – Interdisciplinary Projects, Media and Cultural Studies
In Stage II you will be working in simulated project groups where you are working towards large scale deliverables each trimester. Within Stage II we will not only get you to apply your Stage I skills in a deeper context, but help you work within the contemporary creative media workforce.
In Stage II we show you how your work contributes to and interacts with broader culture and media practice. This knowledge will enable you to work with a variety of other disciplines and artists and expand your potential on the global stage.
You will complete a number of real-world projects with students not only in your own discipline, but in all other SAE disciplines.
In Stage II, you will be given the opportunity to work as project specialists within the following areas. The types of projects and project roles you choose to undertake will determine what area of specialisation you fall within. Stage II has two studio modules with projects based on the following areas;
1. Production
Both film specialisations have a strong common set of subjects covering the broad base the film industry requires. The Production specialisation focuses on targeting producing and directing skills specifically to this stream, strengthening the 'big picture' skill-set of graduates.
2. Post Production
The Post Production specialisation adds more specific compositing and software curriculum elements to the common core subjects of this degree. Visual Effects are used in many more films than most people realise and these techniques are studied in this specialisation using industry standard software.
Some of these high level softwares were traditionally very expensive and required major hardware installations in order to use. These are now much easier for students to access, increasing creative possibilities within the realm of all future filmmakers.
Stage III
Stage III is the final part of your studies. Here you will undertake an interdisciplinary project of your choice to be the final and most ambitious portfolio project that you will undertake.
You will also finalise your studies by undertaking an elective module and completing a compulsory internship.
By the time you graduate, you will have; a professional online presence that you will have begun building at the start of the program, a wide range of interdisciplinary projects present in your portfolio, and a deeper understanding of the creative media fields and real-world experience.
Our graduates finish with skill-sets covering not only the foundational areas of traditional  filmmaking, but wider concepts of the future of film distribution and viewing standards. Not only do our graduates finish with a working showreel presenting their skills but also their individual creative directions. Students also graduate with an understanding of how to navigate the future of film and media as it adapts and evolves with the changing times.
DOWNLOAD THE FULL 2015-16 COURSE OVERVIEW 
---
QUALIFICATION
Bachelor of Film
---
INDUSTRY ASSOCIATIONS
CNN
Al Arabiya
Reuters
MBC
D-Seven FZ LLC
E-Motion International FZ LLC
Epic Films FZ LLC
Filmmaster MEA Productions FZ LLC
Filmworks FZ-LLC
Ginger Cat Films
Highend Films FZ LLC
HotCold Studio
Joy Films FZ LLC
K Kompany FZ-LLC
Kinjal Jagdish Tanna
Lebda Media and Production FZ-LLC
Life TV art production
Light House Studio L.L.C
O3 Productions FZ-LLC
Parasol Studio FZ LLC
Pixel Production
Red Pill Productions DMCC
Reuters Limited
Sabbah Pictures FZ LLC
Soapbox Productions FZ LLC
Spitfire Art Productions LLC
Spotlight and Media and Production FZ LLC
Studio 52 Arts Production LLC Branch
Studio One Production
The Film Studio FZ LLC
The Gold Mine Films FZ LLC
The Talkies FZ LLC
The Traveling Shoe FZ LLC
The-Cool-Box Studio DMCC
Time Lapse Middle East
Total Concepts – Cinescpae Box Office
tProductions FZ-LLC
Treehouse Media FZ-LLC
AED 2,000.00 – AED 10,350.00